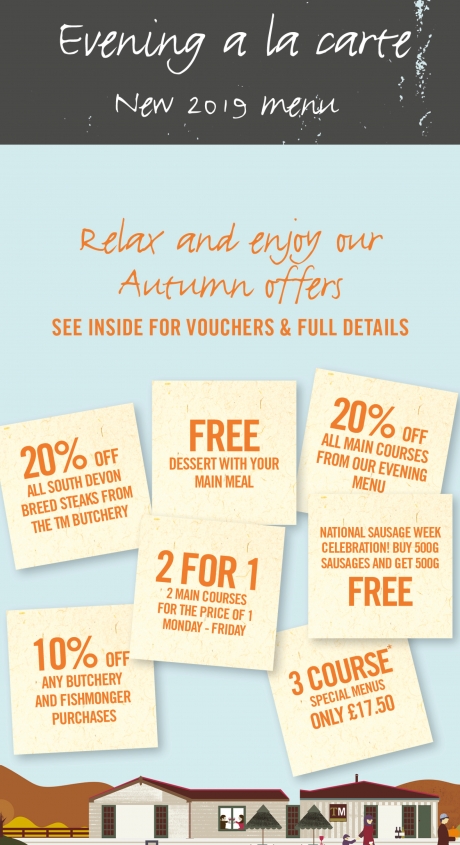 Autumn Offers 2019!
Posted by Trevaskis Farm
All offers are going out in the post, If you haven't received yours yet it will be coming through your door soon! We also have lots of copies to pick up free from the restaurant and shop if you don't want to wait for the postman…but hurry because once they're gone they're gone!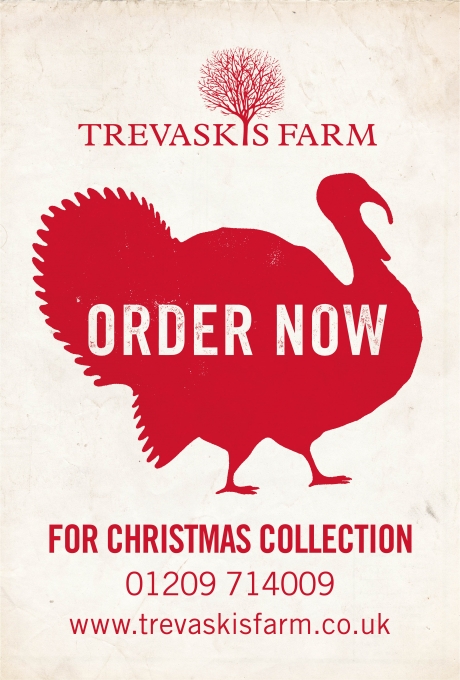 Christmas turkeys!
Posted by Trevaskis Farm
Order your Christmas turkeys now!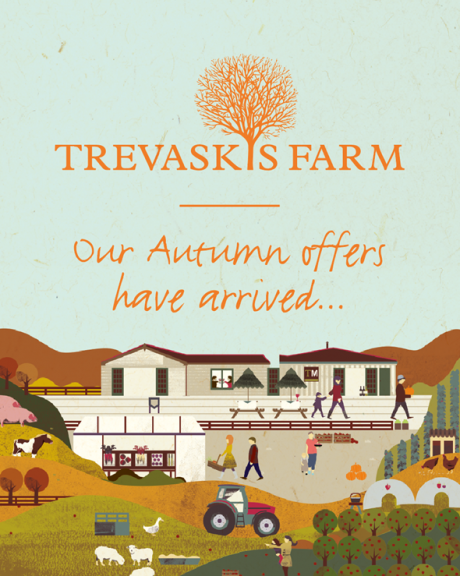 Our autumn offers have arrived!
Posted by Trevaskis Farm
Autumn is here and that means so are our offers! We have a whole range of offers including the return of our popular set menu offers. Click this post to find out how to save even more money at Trevaskis this autumn...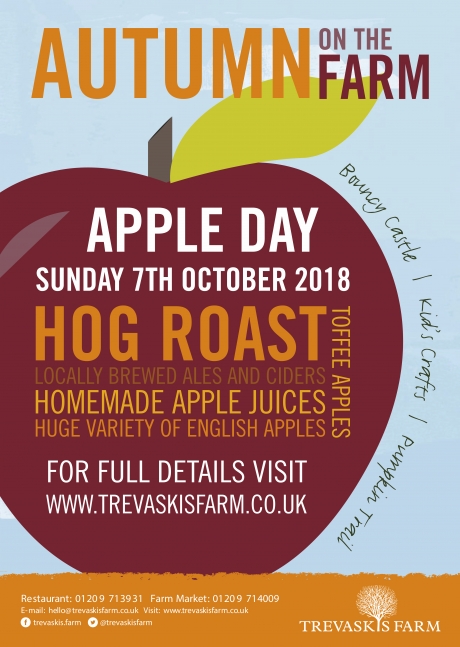 Apple Day - 7th October 2018
Posted by Trevaskis Farm
We can't wait for our next annual Apple Day! It promises to be fantastic day out for all the family.
We have doubled the parking area this year and the beautiful sunny weather is set to hang around so the ground should remain dry!