Schools and Education
We offer educational programs for schools, colleges, adult education...basically if you'd like to learn more about traditional farming methods and where your food comes from, or if you work for or know an establishment that would, we offer a bespoke guided tour of the farm and our 70 plus crops.
Educational Visits and Farm Tours
We welcome students of all ages and abilities. Tailored to the needs of each group, our farm tours are led by experienced staff who are all CRB checked.
Our educational visits can be specifically used to support delivery of the National Curriculum in science, design and technology and PSHE as well as offering endless study opportunities for secondary and college students through the huge diversity of environments at Trevaskis Farm, from catering and retail to farming and environmental studies.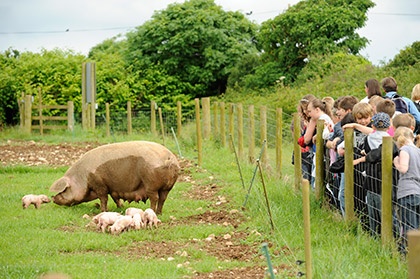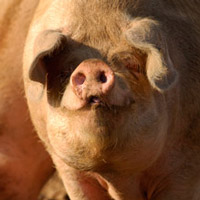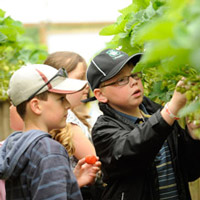 "It was our favourite trip! The children were totally engaged and particularly loved seeing the pigs and piglets. There was great variety and lots of activity, from learning about the fish to understanding why crops are grown in certain ways. The staff were helpful and knowledgeable. We're definitely coming back next year!"
Miss Gray - Year 2 teacher, Troon School
Chefs in schools
As a follow up to our farm tours, we offer the opportunity for our chefs to visit your school or college, to demonstrate how fresh produce can be incorporated in some mouthwatering and simple recipes and to answer some of the questions sparked by the farm tour.
Our experienced chefs use homegrown, fresh produce in their own recipes daily, to create the meals served in our Farmhouse Kitchen. They are passionate about the quality of the food they serve and look forward to sharing some of their experience and expertise with pupils, parents and teachers.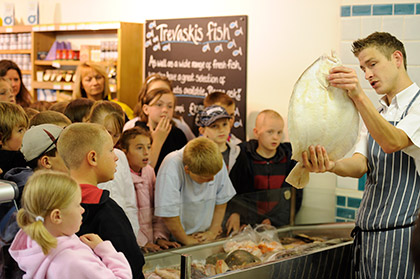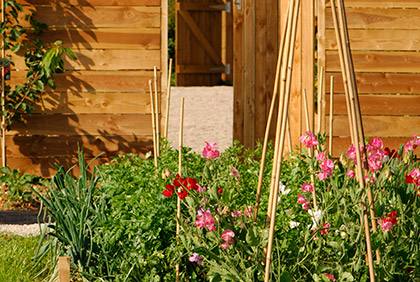 Organic Kitchen Garden
Set in a landscaped environment, with a habitat pond and picnic area, the Organic Kitchen Garden has been created as an enclosed microcosm of life on the farm to offer an education in the food we eat and how it is grown. The Organic Kitchen Garden provides a rare opportunity for visitors to see both everyday and exotic fruit and vegetables on the plant, as well as providing an insight into traditional farming methods; an excellent resource for schools and educational groups.
"The longer I live here, the more opportunities for learning I see around me, from simply understanding seasons and the way things grow, to making complex business decisions, the possibilities are endless. We encourage staff to recognise that they are experts in their fields, just by doing their job every day, and the value of sharing their knowledge with learners of all ages"
Hannah Eustice
EDUCATIONAL VISITS