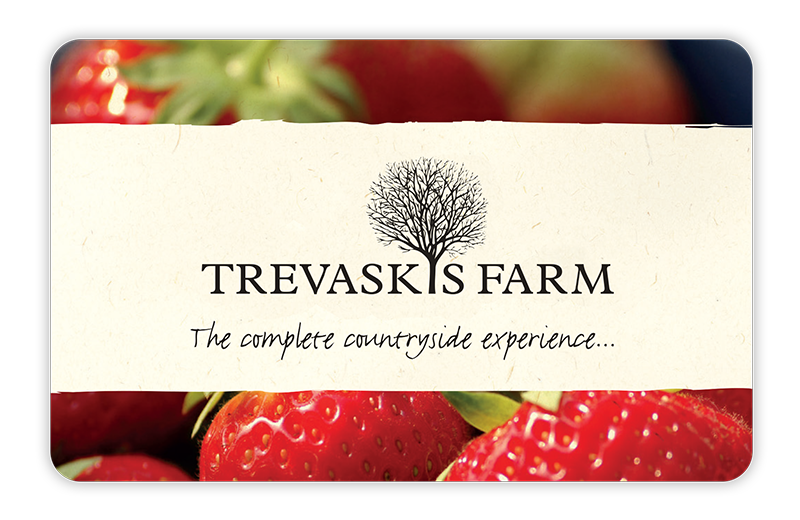 Gift Card
Your gift card can be used to buy a variety of treats in the shop or the restaurant. If you would like us to include a special gift message, this can be entered when you check out.
Choose your amount.
Terms & Conditions
This gift card can only be used as full or part payment for any goods and/or services purchased at Trevaskis Farm Shop and Restaurant.
This gift card can be activated with a minimum value of £10.00.
A cardholder can query a gift card balance at any till.
The maximum value limit is £300.
This gift card cannot be resold.
Trevaskis Farm is unable to replace cards which are lost, stolen or damaged.
Gift cards cannot be purchased in conjunction with any offer or discount, including Community Card holder discounts.
Trevaskis Farm reserves the right to change these terms and conditions. Any changes will be displayed with our full terms and conditions here. Your statutory rights are not affected.
"I love picking herbs from the garden just before evening service - you know you're getting the freshest flavours..."
James Wearne
Head Chef