Trevaskis Market
8AM - 8PM, Daily
From your everyday store cupboard essentials to the more artisan product or food lover's delight, we aim to provide it all under one roof. We love good food as much as the next person so come in and chat with us about putting together a great cheese board, an idea for a seasonal salad or to share one of your favourite recipes.
In over 30 years of trading we have always operated with the same ethos, prioritising homegrown and home-reared produce. Featuring not only the finest fresh fruit and vegetables, butchery, fishmongers, deli, dairy and bakery but everything you need for your weekly shop at competitive prices.
Butchery
Renowned for selling our award-winning, home-reared British Lop pork and finest local South Devon breed beef, our butchery also features a first class selection of homemade sausages, burgers and hogs pudding, homecured bacon and gammon plus local free-range chicken and West Country lamb. Speciality meats such as venison, pheasant, wild boar and Christmas meats are on sale seasonally.
Our experienced team are always on hand to help you select the right cut for your meal.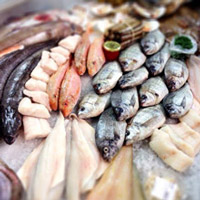 Fish
The same is true of our fish counter. Nearly all our fish is landed only 9 miles away in Newlyn and varies from day to day depending on what's been caught that very morning. We sell portion sizes as well as whole and filleted fish, so if you're not sure what you need, just ask! Haddock, megrim, cod, gurnard, mussels and crab, plus plenty more…
As is the precedent with everything at Trevaskis Farm, if you have a special request or order, just let us know!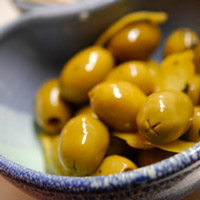 Deli
The finest homemade and local produce is complimented by a selection of the best antipasti from around the world in our award winning deli. 20-month dry-cured Serrano ham, sun-blushed tomatoes and a huge variety of olives sit alongside our chefs' homemade quiches and pork pies plus charcuterie from local artisan producers, as well as a selection of our own cooked meats.
And then there's our cheese counter, always stocked with the great Cornish cheeses such as Yarg, Helford White, St Endellion Brie, Trelawny, Cornish Blue as well as staples and popular world cheeses. You are always welcome to try before you buy; we have something for every cheese lover.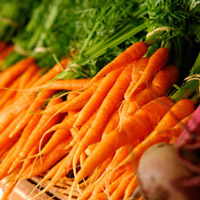 Fruit & Veg
Over 80 different crops are grown on the farm, including soft fruits, vegetables, and herbs. This ensures that only the freshest ingredients are used in our meals and sold in the shop. Often, the vegetables you buy in the shop, or eat with your meal in the restaurant, were growing in the field only minutes earlier!
This is what we call 'Food Yards'; our farm staff are kept busy (and fit) ferrying fresh produce to the shop and kitchen straight from the fields.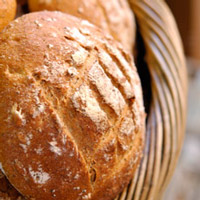 Bakery
Enjoy a taste of Trevaskis in your own home! Our skilled team of bakers come in extra early to provide us (well, you!) with their own freshly baked bread, from white and wholemeal to cranberry and brie, walnut and stilton.
We're always pestering James to cook us up some lovely treats too... doughnuts, quiches, pork pies, scotch eggs and our ever popular sausage rolls, plus daily deliveries from local suppliers such as Baker Tom's, Vicky's Bread in Helston, Warrens Traditional Bakery and Berrymans Craft Bakery.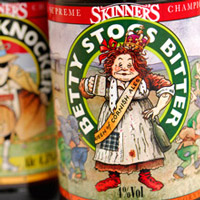 Groceries
As well as all the above we also stock ranges you'd expect to see in your everyday convenience store; from wines and beers to baked beans and toothpaste! Our freezers stock ice creams, croissants, locally produced ready meals as well as chips and peas. We have an extensive Asian cooking section, providing specialist items you might not even find in the supermarket.
And of course the necessities, whether you're visiting us whilst on holiday or live just down the road; milk, bread, eggs, bacon, crisps, juice, pasta and cereal. If you're looking for something specific, or just want to check availability, give us a call!
"The most enjoyable part of my job is catching up with regular customers and meeting new ones, giving them advise and hearing their recipes. I've been a butcher for many years, but the beef here is without doubt the finest and most consistent I've worked with"
Peter Davies
Butcher