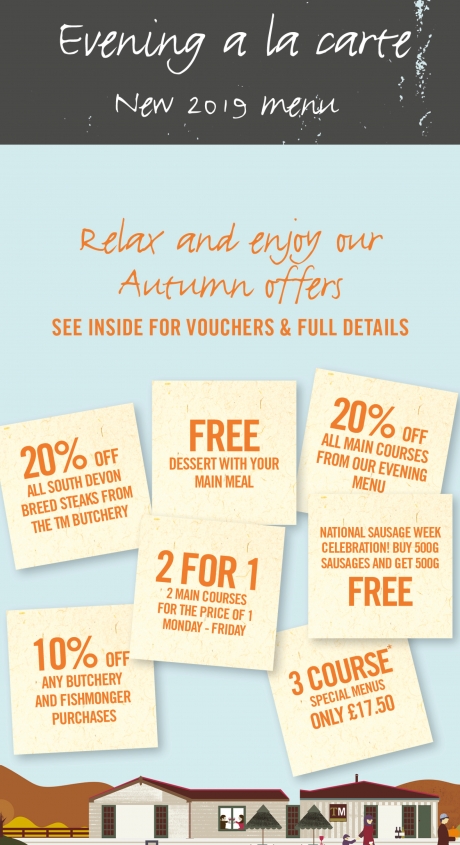 Autumn Offers 2019!
Posted by Trevaskis Farm
All offers are going out in the post, If you haven't received yours yet it will be coming through your door soon! We also have lots of copies to pick up free from the restaurant and shop if you don't want to wait for the postman…but hurry because once they're gone they're gone!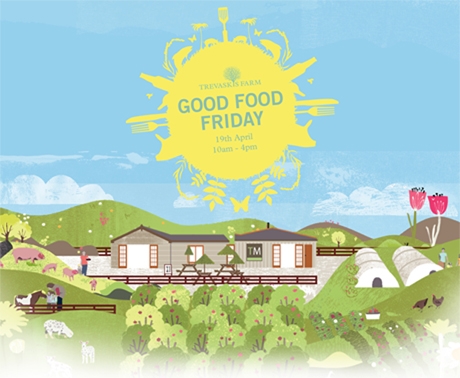 19th April is our Good Food Friday event!
Posted by Trevaskis Farm
Make sure you come along and check out all the local produce, tasters and activities we have. All the family are welcome! We look forward to seeing everyone there.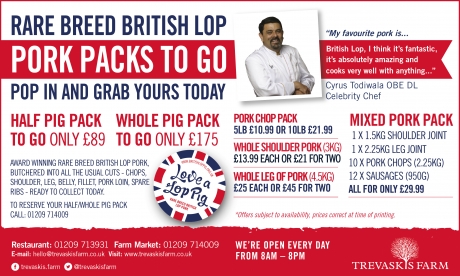 Rare breed British Lop pork packs ready to go!
Posted by Trevaskis Farm
Award winning rare breed British Lop pork butchered into all the usual cuts - chops, shoulder, leg, belly, fillet, pork loin and spare ribs all ready to collect now!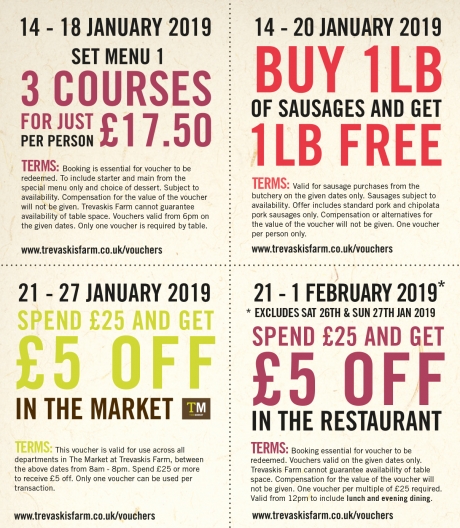 OUR NEW YEAR OFFERS ARE HERE!
Posted by Trevaskis Farm
It's the New Year which means, new offers!