Restaurant will re-open on 4th July 2020!
Posted by Trevaskis Farm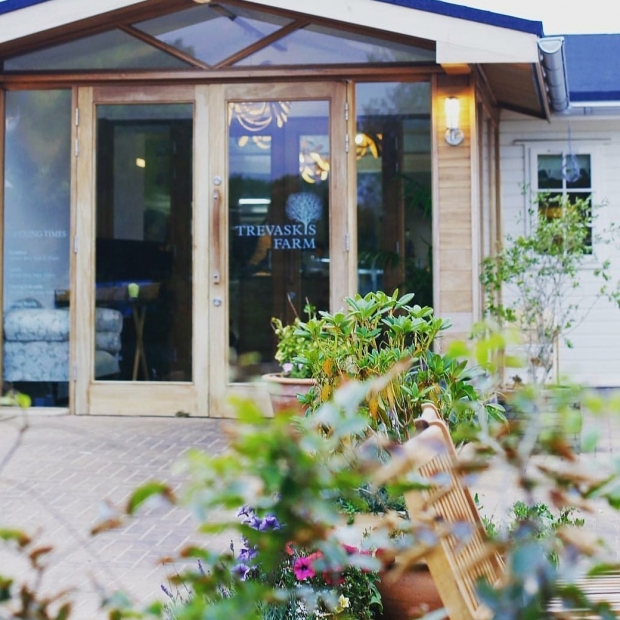 We want to thank all of you who have supported us throughout lockdown. You have enabled us to keep all of our staff employed in various and diverse roles across the business creating a single multi-skilled team that will be all the better for the experience out of their comfort zone!
After 15 weeks of closure, we are delighted to announce the Restaurant will re-open on 4th July 2020.
The Farm Market Shop has been key in providing a safe shopping environment for the local community and our Safe Collection and Delivery Service invaluable to those shielding and isolating.
It is vitally important to us, as we enter the holiday season, that the integrity of the safe environment we have created is maintained for the safety of our customers and our staff.
Therefore, we know you will forgive us some rules:

- The Restaurant and the PATIO area will be operated on a STRICTLY BOOKINGS ONLY basis. Space will be limited as in order to maintain social distancing measures and a pleasant and safe experience we have removed over 40% of the tables.

- Bookings can be made online at www.trevaskisfarm.co.uk/eat or by calling us on 01209 713931 - We are asking people to arrive on time for their table. Guests arriving early are kindly asked not to enter the restaurant but to call us on 01209 713931 to check whether their table is ready.
- Dining time will be restricted to 1.5 hours, even in the evening, to allow our staff to deep clean tables and chairs between guests.

- Full table service will be in operation throughout the day so there will be no queues at our infamous dessert counter or for payment at the till.

- The Farm Market Shop is open for shopping but not browsing and we are still restricting numbers in at any one time. We are asking that people shop quickly for the benefit of those waiting.

- Our Safe Collection and Delivery Service is here to stay so to avoid contact please shop at www.shop.trevaskisfarm.co.uk

- PYO is open and our staff are on hand to spread people out across the picking tunnels. We have installed a payment kiosk outside to avoid congestion in the shop which also sells cream, ice cream, and soft drinks.

- We will be insisting that family groups stay together, children are kept under control for the safety of themselves and others and that parties maintain 1m distance from other parties and our staff wherever possible.

We are really looking forward to seeing you all again and hope to make your experience safe, relaxed, and respectful.
Stay safe, stay healthy