Strawberries are here!
Posted by Jeni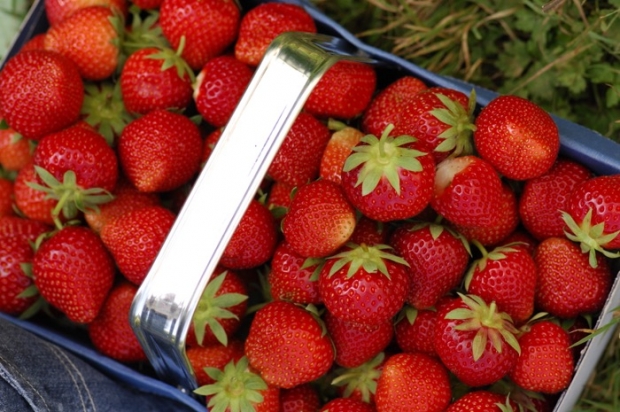 Yes you heard right, Pick Your Own strawberries has started!
We're all set for great crop of strawberries on Pick Your Own this weekend, the sun has been out and working it's magic...
All undercover from any 'would be' rain showers...picking in tunnel 5,6,7,8 and 10!! Plus loads of gooseberries too and a few other Summer fruits just starting...perfect for jamming and of course superb to enjoy just as they are, plus don't forget - 10% off over 10lbs and 20% off over 20lbs!
To keep up to date on what's picking and when, check out our Pick Your Own page.