Proudly supporting the Cherry & Whites!
Posted by Rachel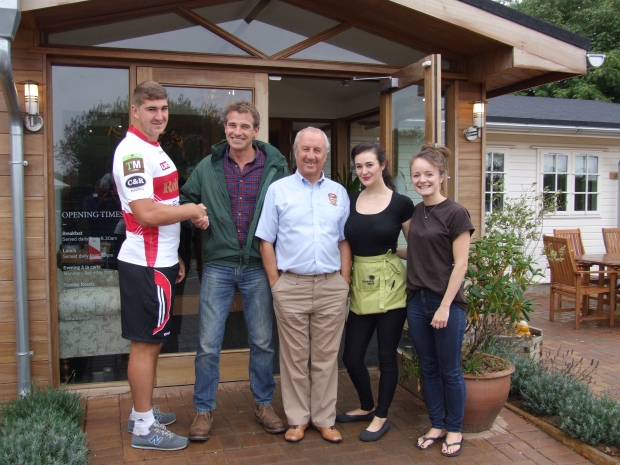 We are proud to have once again been announced as the main club sponsor for Camborne RFC for the next two seasons.

We have been proudly supporting and sponsoring the team for a number of years. Having long established relationships with the club through the Eustice family, we have loved watching them go from strength to strength and will be delighted to see our brand and logo worn by the team this season.
Pictured: the club's Full Back, Rhys Brownfield; Giles Eustice, Director at Trevaskis Farm; Club Chairman Alan Truscott and two of our dedicated staff members, Natasha Gunn and Rachel Hardman.

http://www.pitchero.com/clubs/cambornerfc/news/sponsorship-news-1675835.html