Pork packs
Posted by Jeni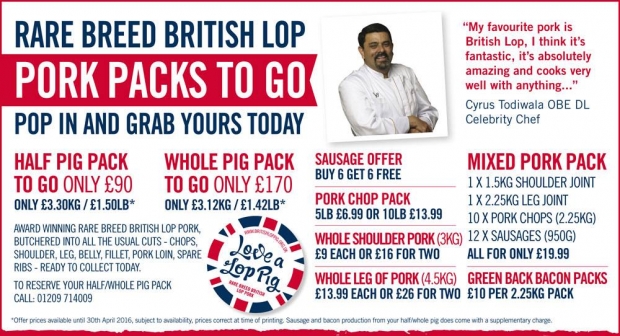 Time to start planning the Summer BBQ's and stocking up that freezer! Our own, beautiful outdoor reared British Lop pork is currently on offer in The Market...
Endorsed by many celebrity chefs for it's quality; British Lop is the only pork we sell in The Market and use in the Farmhouse Kitchen restaurant; British Lop pigs have a great balance of intramuscular fat which gives a moist and creamy textured pork, that's why we use it for our award winning sausages, hogs pudding, and famous Trevaskis breakfasts.
Get in touch with our fantastic butchery team on 01209 714009 for more information!