Our favourite things….
Posted by Jeni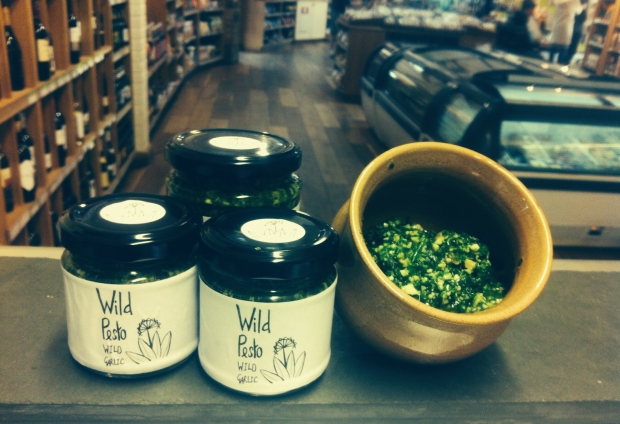 This months favourite is... Wild Garlic Pesto!
Made just down the road from us in Baripper by the lovely Tamsin. You can use it for prettymuch anything, topping on fish, mixed in with pasta or just on it's own with breadsticks! We love this product because, basically, it's yummy!
Tamsin is always updating her Facebook Page with recipie ideas and new products so pop over and say hello. We sell Wild Garlic Pesto in the shop, either by weight or in indiviudal jars. It has been known to be on test a few times too, you know, just incase you haven't tried it before, or you've forgotten what it tastes like...