Christmas Fayre orders now being taken
Posted by Jeni
Whether you choose turkey, goose, pork or beef as the centrepiece for your Christmas dinner this year, we are sure to have the perfect meat and cut to suit your needs. From our home cured gammons to South Devon breed topside or Banbury bronze free range turkeys; our experienced and helpful butchers are on hand to advise.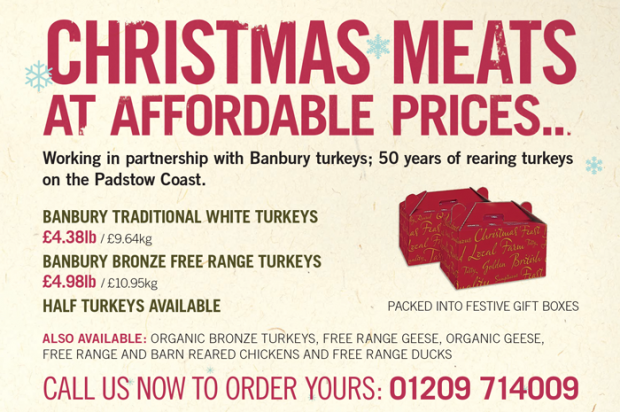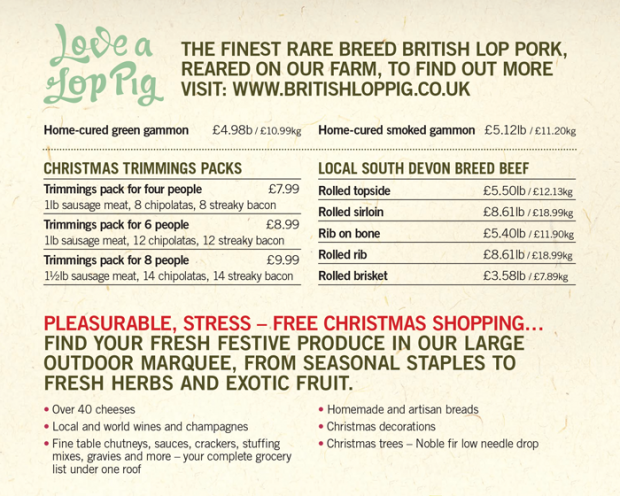 All our meat is home–reared or locally sourced and free range, from our trusted local suppliers. Our deli offers an extensive range of local and world cheeses, olives, anti pasti, cooked meats, homemade pork pies and quiches ... all our produce is available to order, for collection along with your Christmas meats on Christmas Eve or before.
For further information please contact our Trevaskis Market team either by e-mail butchery@trevaskisfarm.co.uk or by phone 01209 714009.