LAMBING SEASON IS UNDERWAY…
Posted by David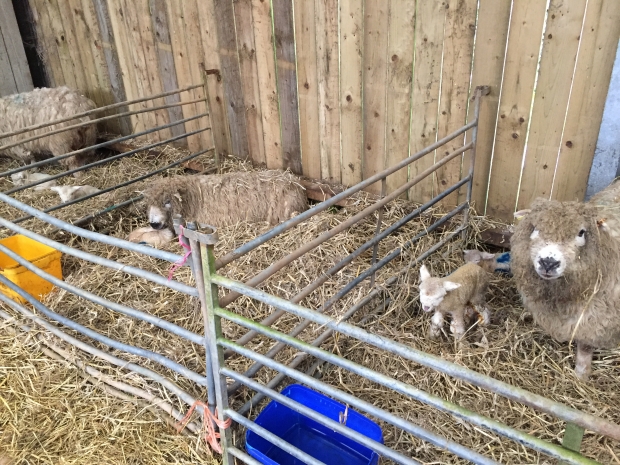 We've recently welcomed some new arrivals to our flock of Greyface Dartmoors!
We had some late nights this week as 3 from our flock of Greyface Dartmoor ewes gave birth to some beautiful lambs! Our lamb nursery is now erected and the little ones are doing well! We'll keep a close eye on them over the next few weeks, and once they're strong enough, they'll be out in our paddocks grazing and enjoying (hopefully) some sunshine!
The Greyface Dartmoor is an attractive, quiet and easily handled breed. We re-introduced this breed to our farm stock back in 2006 and we currently have just 8 ewes. The Eustice family has previously supported the Greyface Dartmoor breed and appears as one of the first names ever recorded in the breed herd book.
Our new arrivals should be ready to head out into the paddocks just in time for the school Easter holidays, so plan your visit now to come and meet our beautiful new lambs! Next week we'll be sending out our March newsletter, with more information about what's going on here at the farm over the Easter holidays, as well as new products from The Market and our monthly price comparison basket.
That's all from us for now.
Have a great week!
The Trevaskis Farm Team