July is here and the Summer Holidays are in sight!
Posted by David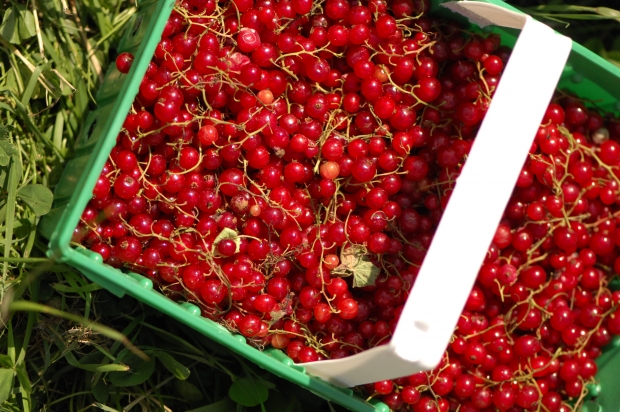 The summer months are here and Pick Your Own season is in full swing with an abundance of fruit and vegetables around the farm. Here's a little update on some of our varieties;
Raspberries - Peak Season
Our raspberry plants are at their peak and producing beautiful ripe fruits, perfect for enjoying fresh or for adding a little fresh fruity flavour to homemade desserts.
All Currant Varieties - Peak Season
All varieties from redcurrant to blackcurrants are in peak season. Fruit is perfect for avid homemade jam makers!
Gooseberries - Last Chance
We've had a huge early crop of gooseberries this season and they won't be around for much longer, so be sure to visit soon to avoid missing out of these delicious plump fruits!
Strawberries - Season Slowing
The current strawberry season is now slowing, so availability may be limited.
To see our other varieties of fruit and vegetables currently available to pick, visit our website here.
Pick Your Own is a wonderful family day out, with information signs dotted around the farm park you can learn while you wander. Best of all, farm entrance is always free! You only pay for what you pick. Even if the rain sets in, welly boots and puddles are great, not to mention our all weather polytunnels and plenty of shelter from our trees to protect you from the coastal breeze. There's no need to book, Pick Your Own is open 8am - 7pm every day, just turn up!
We've got some exciting news from the Farmhouse Kitchen Restaurant…
We've refreshed our menus for 2017 and this week will see their launch, with a handful of brand new dishes from our chefs in the Farmhouse Kitchen, but not to worry, all of your favourite dishes will of course still be available in our new menus for this year! Be sure to pop in and take a look! The new menus will also be available to view digitally on our website very soon.
We're constantly making improvements to our kitchens…
This week we're opening up our kitchens even more with larger serving hatches being installed to assist in a more timely delivery of meals and giving customers more sight of the hard work behind the scenes to bring you fresh and hearty meals!
The news doesn't stop there!
Out on the farm our team have had great success showing our British Lop pigs with 2 qualifiers for the prestigious 'Pig of the Year' competitions. Their off to the Great Yorkshire Show next week, so they'll be busy preparing the pigs for that; we wish them the best of luck!
That's all from us for now! Have a great week!
The Trevaskis Farm Team