GOOD FRIDAY FISH FAYRE
Posted by David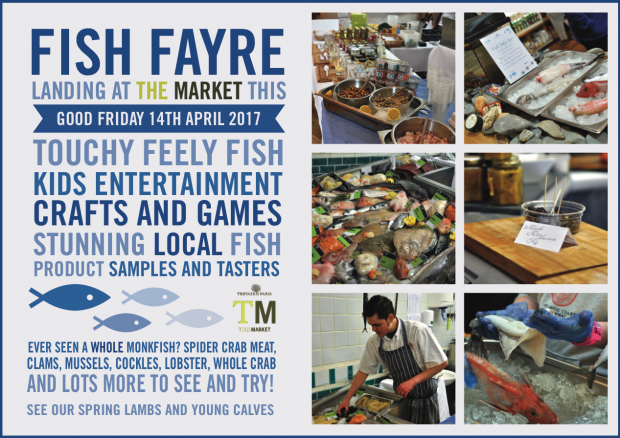 It's almost time for our Fish Fayre! This Good Friday our annual Fish Fayre is going to be landing at The Market, once again packed full of exciting things, including favourites from last year; touchy feely fish and an Easter egg trail around the farm.
In addition, we'll have lots of craft activities and games to entertain our younger visitors and some samples of our fantastic, local products for our adult visitors too! As always, we'll have lots of tempting treats and tasters fresh from our Farmhouse Kitchen to have a nibble on; so go on...why not come along and try one...or maybe two!
It's the perfect opportunity to meet our new Greyface Dartmoor lambs and to say hello to our other animals out on the farm.
Join us this Good Friday, 14th April 2017 10am - 4pm, for a fantastic day out for the whole family.