Good Friday Fish Fair - 3rd April
Posted by Jeni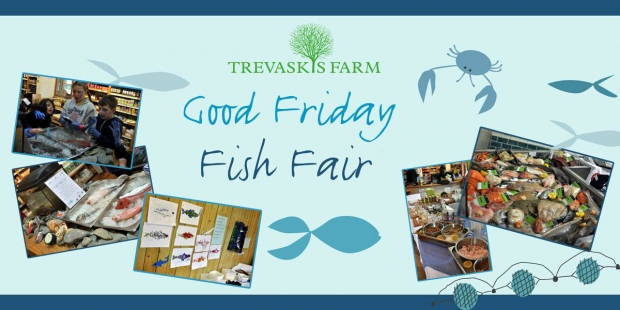 It's Good Friday Fish Fair, come and join us to celebrate all things fishy!

3rd April from 10am - 4pm.
We'll have some of the favourites from last year; touchy feely fish, face painting, and lots of fun things to keep the kids entertained. Plus lots of samples of our lovely products...


Ever seen a whole monk fish? Spider crab meat, clams, mussels, cockles, lobster, whole crab and more.

Fingers crossed for some sun, first BBQ of the year?!
Scallop & sweet potato squares, Baked salmon in paper with avocado & lime, Jerk squid, Salt & pepper calamari with an Asian salad, Cajun mackerel burgers, Chorizo Monkfish skewers & Moules mariniere - wow the chefs have been busy

(Don't forget to say hello to the new lambs and piglets whilst you're here)!

Plus lots more! Join our Facebook event page for more info!