Field to Shop, to you!
Posted by Jeni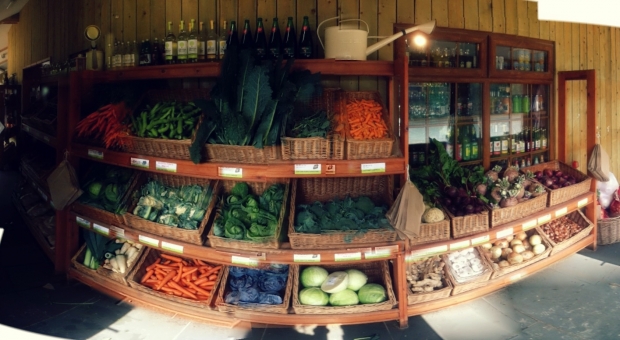 It's that time of year again, long summer evenings after days on the beach, kids off school, and Cornish sunshine - the best kind! Another thing this time of year offers is an abundance of different crops on the farm, all currently available in Trevaskis Market and Farmhouse Kitchen - from field to plate! (either ours or yours, depending on where you visit)
Currently in season and available to you in The Market are our own; lettuce, cucumbers, tomatoes, peaches, carrots, calabrese, kohl rabi, marrows, runner beans, broad beans, cabbage (red, white and sweetheart), fennel, purple sprouting broccoli, rhubarb, turnips, marrows, potatoes, courgettes, beetroot, pak choi... but to name a few!
Not forgetting strawberries, raspberries and currants available on Pick Your Own! Check out our What's Picking page to see everything that's in season at the moment, if you're after something specific or want to make sure we've plenty of what you're after, feel free to give us a call!