A Sunny Easter Weekend
Posted by David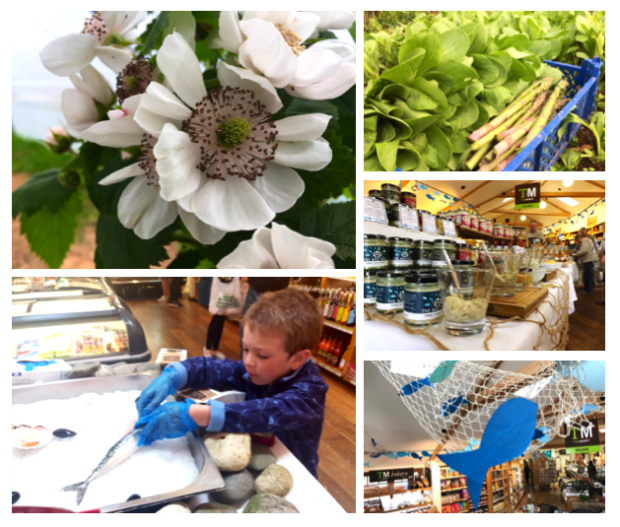 We've had a great Easter weekend at Trevaskis, and we hope you have too!
Good Friday saw the return of our annual Fish Fayre at The Market, with lots of activities for both our younger and adult visitors. Our Touchy Feely Fish activity was back and again proved popular, giving visitors the opportunity to experience and touch different fish, caught locally off our Cornish coasts. Our restaurant was very busy, and our staff did a sterling job ensuring that everyone left with a smile on their face and tummies topped up with fresh, delicious food (and maybe a sweet treat from the dessert counter too!). Good job team Trevaskis!
Some of our young calves (just one week old) headed out to the paddocks for the first time to enjoy the warm weather, some fresh grass and to entertain our visitors. We know our piglets were very excited to see everyone too!
Crops down on the farm are coming along nicely. We've just harvested some fresh pak choi and asparagus which are headed for The Market; be sure to stop by and grab some, they're as fresh as produce can get! The blackberry plants are flowering and the bumble bees have arrived to get to work pollinating ready for your pick your own season. We should have blackberries ready for you to come and enjoy from July! We just can't wait, and bet you can't either!
Have a great week!
The Trevaskis Farm Team